梅田 宏明 | Hiroaki Umeda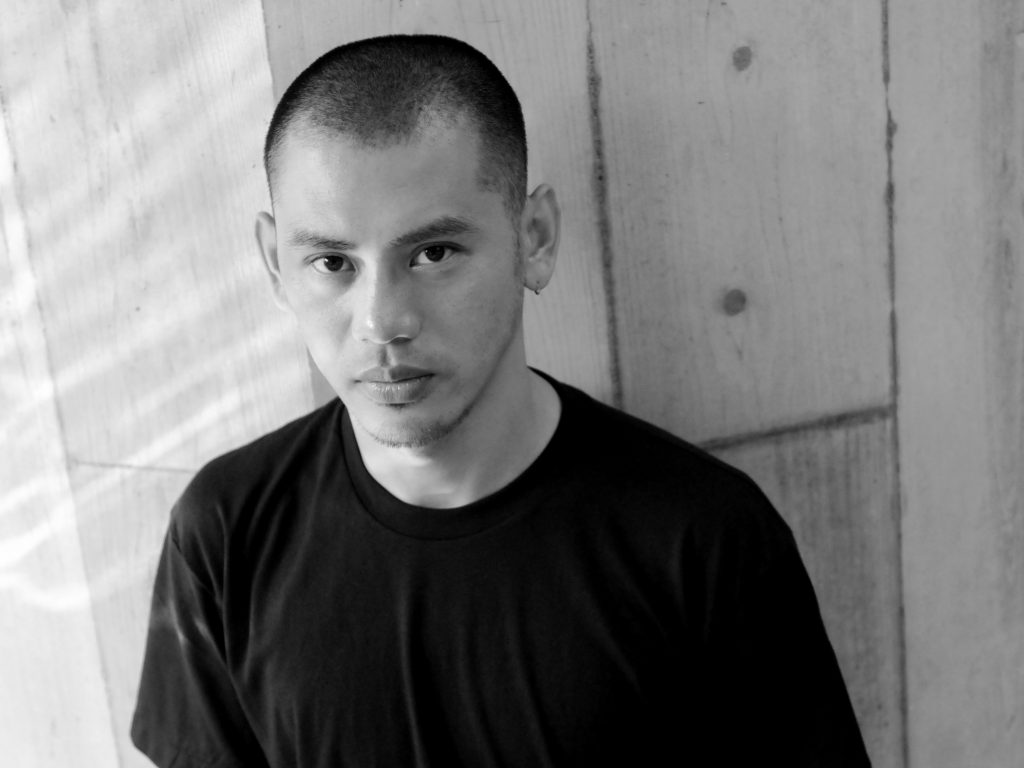 梅田 宏明 | Hiroaki Umeda
Choreographer
振付家、ダンサー、ビジュアル・アーティスト。

2000年、カンパニー「S20」設立。2002年、横浜ダンスコレクションRで発表した『while going to a condition』が高く評価され、フランスのRencontres Choréographiques Internationalesに招聘される。2007年、パリのシャイヨー国立劇場で『Accumulated Layout』を上演。以後、デジタル・イメージ、ミニマル・サウンドスケープ、そして雄弁な身体を美しく統合するソロ新作群が、旧作と共に世界のフェスティバルや劇場より招聘される。 2009年には、10年計画となる振付プロジェクト「Superkinesis」を開始、異なる文化的背景を持つダンサーとの共同創作を行っている。その他委託振付作品に、ゴッテンブルグ・オペラ・ダンスカンパニー『Interfacial Scale』(2013年)、 L.A. Dance Project『Peripheral Stream』(2014年)など。
2010年からは錯視と身体的没入感覚にフォーカスしたインスタレーション作品も制作。主な作品に『Haptic Installation』(2010年)、『Holistic Strata Installation』(2011年)、『split flow Installation』(2012年)などがある。2010年、アルスエレクトロニカ(リンツ) デジタルミュージック・サウンドアート部門入賞。
2014年には、日本の若手ダンサーの育成と、自身のムーブメント・メソッド「Kinetic Force Method」の発展を目的として「Somatic Field Project」を開始。
Hiroaki Umeda is a choreographer and a multidisciplinary artist recognized as one of the leading figures of the Japanese avant-garde art scene. Since the launch of his company S20, his subtle yet violent dance pieces have toured around the world to audience and critical acclaim. His work is acknowledged for the highly holistic artistic methodology with strong digital back ground, which considers not only physical elements as dance, but also optical, sensorial and, above all, spatiotemporal components as part of the choreography. Based on his profound interest in choreographing time and space, Umeda has spread his talent not only as a choreographer and dancer, but also as a composer, lighting designer, scenographer and visual artist.
In 2009, Umeda commenced his ten-year choreographic project 'Superkinesis' working with dancers of distinct physical backgrounds. His commissioned works include Interfacial Scale (2013) for GötenborgsOperans Danskompani in Sweden and Peripheral Stream (2014) for L.A. Dance Project in the US.
In order to extend his interest in providing an unknown sensorial experience to the audience, Umeda has been working on series of installations since 2010, which mainly focuses on optical illusion and physical immersion. His string of works combining visual and physical sensation has earned him Prix Ars Electronica, Honorary Mention, in 2010.
In 2014, he started 'Somatic Field Project', aiming at nurturing young dancers as well as his own movement method 'Kinetic Force Method'.